Your Destination for High-Quality Biltong and South African Food
If you're a fan of South African food, then you've come to the right place. The Weston Biltong Company is a small, family-run business that specializes in manufacturing a wide range of award-winning Biltong, Droewors, and importing specialty South African foods and drinks. As a leading biltong producer in the UK, we take pride in providing our customers with the best quality biltong possible.
100% British Beef: Our Key Ingredient
At The Weston Biltong Company, we use only the highest quality 100% British Beef to make our products. We produce small batches to ensure that our biltong is fresh and of the highest quality. All of our products are prepared, hung, dried, and packed in-house, so you can be sure that you are getting the freshest and most delicious biltong possible.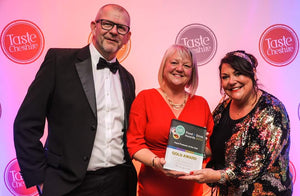 Award Winning Biltong
Our commitment to quality has earned us multiple awards, including the Dabber's Den 2018, Best Small Food Producer in Cheshire 2019, Nantwich Show Small Producer Award, and a Great Taste Awards. These accolades serve as a testament to our dedication to making the best biltong possible. And now Cheshire's Best Food Producer 2022 and 2023, as voted for by you.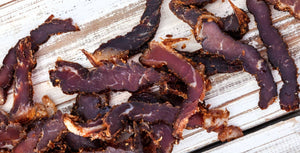 THE PERFECT SNACK - BILTONG ON-THE-GO
Whether you're looking for a quick snack or a protein fix, our Biltong is the perfect option. Available in snack-bags from 35g all the way up to 1kg Biltong Boxes, we cater to all biltong enthusiasts. Our products are great for snacking on-the-go, and they're perfect for taking with you to work or on a road trip.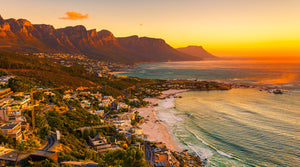 BRINGING SOUTH AFRICA HOME
At The Weston Biltong Company, we started our business out of a passion for South African food and culture. We wanted to take a piece of South Africa home with us, so we decided to produce our own biltong and droewors for ourselves, family, and friends. Our products honor the long-held tradition of the South African people and provide a taste of South Africa to the UK.
The Weston Biltong Company is the ultimate destination for high-quality biltong and other South African foods and drinks. With our commitment to quality, dedication to tradition, and use of the finest ingredients, you can be sure that you are getting the best biltong available in the UK. So why not give our products a try today? We promise that you won't be disappointed.

Great product
Great product, service and delivery. Will buy again. Fatty biltong for me.
J Gardner

Great!
Thank you ! What I like in this company is that they care about their customers. they listen and perfectly understood what I wanted. Great quality, very good service, delivered on time. I am so please with this order!
CustomB Ler name

Great tasting Biltong
Ordered the original and BBQ flavour with some fat and both were excellent. Biltong had a good texture and flavour, will definitely order again as it is the best we have tried.
G H

Great selection of South African…
Great selection of South African products.
The "boere wors" is spot on.
The biltong is excellent and the service brilliant.
Well done Ryan & team.
J Churchill
Map
Open Hours
Monday - Friday, 9:30 to 2:30
Saturday, 9:00 to 11:00
Sunday, Closed